About Donna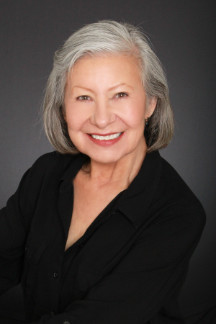 When looking for a real estate agent in the Forgotten Coast, there are a few helpful things to keep in mind. Your real estate agent should:
Have a keen ability to hear your needs, understand your goals, and translate them into properties that are right for you
Be intimately knowledgeable about the area
Have a deep understanding of the permitting and logistics associated with the varying coastal terrain
Have access to a full network of local experts that can help you when you need it.
During my 14 years of experience as a Realtor on the Cape. I've repeatedly been an award winner as well as one of the top 10 realtors on the MLS in terms of sales volume in Gulf County and the Cape San Blas area. In 2008, I was awarded Realtor of the Year, selected by the Realtors Association of Franklin and Gulf Counties. This comes from a passionate commitment to providing my customers with the best service possible, and a skill for matching people's desires with amazing properties.
I've lived on the Forgotten Coast for 22 years and have seen the area change and develop first hand. When I moved to Florida, I worked as a marketing and contract manager for a well-known building contractor on St. George Island and Cape San Blas. I have learned a great deal about the environmental challenges and permitting requirements unique to our area. I work hard to ensure that my clients have the most up-to-date information to help make every process specific to the property go as smooth as possible.
My expertise extends from Cape San Blas, Indian Pass, C30-A corridor, Port St. Joe to Windmark, over to Mexico Beach/St. Joe Beach. I am also knowledgeable of Apalachicola and St. George Island.
In my spare time, I've been active in various projects through the realty board, and was voted Treasurer in 2009, and later served as Director until 2012. I get involved in community projects and volunteer service often. I enjoy photography and the picture perfect scenery this naturally beautiful area has to offer. My husband and I together have two daughters in Seattle, Washington, a son and daughter in southern Florida.
Whether you're looking to sell, purchase a new home, or make a real estate investment in the beautiful Forgotten Coast, the time is now. I'm here to help you navigate the waters to find the property of your dreams.
I look forward to serving you.
Donna Murray, Realtor® GRI
"invest in your own oasis"